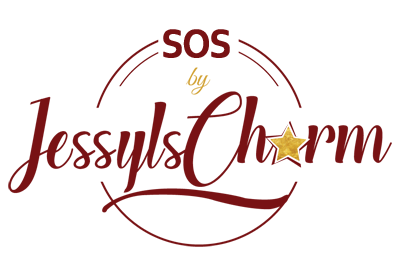 With our Social Organizing Solutions (SOS) by JessylsCharm, we're here to cater to your Social Organizing needs such as:
Personal/Family Events (Weddings, Birthdays, Showers, Funerals, Anniversaries, Etc.) 
Corporate Events (Seminars, Conferences, Concerts, Luncheons, Shows, Festivals, Exhibitions, Etc.)
Our trifold

S

ocial

O

rganizing

S

olutions (SOS) include:
This is the first and most important phase of any social organizing project where we offer a detailed assessment of our client's need. We bring our years of experience from managing people's lifestyle needs to helping you manage the planning phase of your special occasion. We help you decide and review your event goals, theme, budget and the other planning details such as your venue floor plan, print and digital media needs, rsvp management, etc.
With our unique creative thinking ability, we provide special and innovative design/decor ideas.
The result from this phase is a well detailed Event Master Plan that can be assessed by our clients and collaborators via our Social Organization System (SOS).
This is the aspect of our SOS that involves the setup of the venue design, decor and styling. With our ability to visualize the best outcomes, we help bring our client's visions of their event to life based on the plan from the conceptualization phase. We provide first-in-class event designing and styling no matter the budget and we endeavour to exceed our clients' expectations.
We'll help you experience the CHARM effect.
We masterfully provide full management of the day(s) by coordinating all the different aspects of the event such as logistics, activities, entertainment, catering, souvenirs, etc making sure that all things go according to plan. We efficiently and smoothly integrate all functions into the entire process by ensuring our in-house event managers and other event collaborators/partners/sponsors work together as a team.
Our SOS purpose is to deliver nothing but a MEMORABLE and MAGICAL experience to our clients.
Events don't have to create stress; and planning them, doesn't have to involve chaos. With our SOS, be sure that your events will bring you only charm and style.
We aren't just your average events management company, we're your event management company with an ORGANIZING advantage.
Schedule your free Event Consultation below!