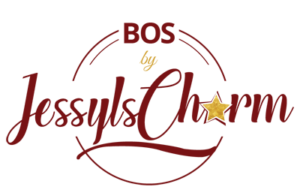 Business Organizing Solutions (BOS) by JessylsCharm
| Solution | Rates | |
| --- | --- | --- |
| BOS Needs Assessment (In-Person) | $55 Per Hour | |
| BOS by JessylsCharm (1-3-Person Team) | $95 Per Hour | |
| BOS by JessylsCharm (4-5-Person Team) | $145 Per Hour | |
| Products Purchasing Services | 5% Of Purchase price | |
| Donations Pick-up & Drop-off | $30 Per Hour | |
BOS by JessylsCharm Packages
| Package Type | Sessions | Price | Discount | |
| --- | --- | --- | --- | --- |
| Boost | 2 Sessions | $714 | 6% (Save $46) | |
| Bloom | 4 Sessions | $1,383 | 9% (Save $137) | |
| Sparkle | 8 Sessions | $2,675 | 12% (Save $365 | |
| Soar | 16 Sessions | $5,168 | 15% (Save $912) | |
BOS by JessylsCharm Package Features:
BOS by JessylsCharm Session Package is 4 hours per session.
BOS by JessylsCharm Sessions cover the following areas:
Specialized Business Consultation
Workspace/Equipment Organizing
Paper/Digital Information Management
Workflow Process Design
Project Management
BOS Sessions include the application of the JessylsCharm System which include business premises/processes Decluttering, Streamlining, Etc.
BOS sessions do not include product purchasing services.
Note:
*Travel Cost (travel time/accommodation charges) will apply for clients outside Ottawa.
*Minimum booking of 4 Hours.
*BOS Packages are valid for only 6 months from the time of purchase.
*The JessylsCharm System aka the 4-10-10 System is Our 4– Step Organizing Approach, 10-Step Organizing Procedure, and 10 Organizing Principles.
*Number of team members is dependent on project size and expected delivery time.
*100% upfront payment is required for all Packages. Minimum of 4 Hours + 1 Hour Needs Assessment is required as down payment for the BOS by JessylsCharm hourly rates.
*Returning clients also get 10% off original rates.
Email solutions@jessylscharm.com or call +1 (613) 875-3799 for further inquiries and to discuss our service rates.