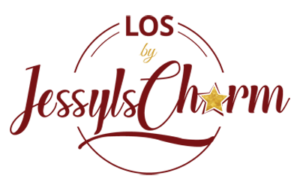 OUR LIFESTYLE ORGANIZING SOLUTIONS (LOS) INCLUDE:
Need calm & productivity fast?
We're here to help you manage your resources, reduce stress, improve your wellbeing and enjoy fulfillment. Research has shown, that on the average, a person wastes at least (take note of "at least") 30 minutes per day in disorganization. 30 minutes per day equals 3.5 hours per week which equals 185.5 hours per year. You could be wasting, even more time.
In as little as 4 hours, we can help you eliminate years wasted on stress, frustration, and confusion.
JessylsCharm will:
Conduct a comprehensive lifestyle assessment and specify organizing solutions for you.
Provide systems and tools to help you achieve all-round efficiency and wellbeing.
Offer you guidance in organizing not just your time and mental space but even your physical space.
Introduce you to proven organizing principles and a maintenance system that will give you extra time & energy to make more money and live a fulfilling life.
Got any need to improve your lifestyle?
At JessylsCharm, we are driven by the desire to help people enhance their effectiveness, increase their productivity and ultimately, improve the quality of their lives. We believe that getting organized and staying organized is the latest trend. With the increasing demands on life and the struggle to keep up with the pace of racing activities, understanding the benefits of being organized and the right application of organizing and productivity principles can keep you on top of your game and far ahead of the rat-race.
From moms who need task planning and time management skills to busy executives who need life & work-flow balance, the JessylsCharm Lifestyle Organizing Solutions (LOS) is designed to help you improve your everyday lifestyle.
Need a customized & realistic action plan.
You need to be ahead of your game.
You need a unique & personalized attention.
You need an Organizing and Productivity Company with a proven success record.
 Does a highly motivating group coaching session with your family & friends sound fun?
We design and offer both virtual and in-person custom-tailored coaching packages to people of different kinds of groups. Whether it's a family group, a group of friends, a group of students, a group of small business owners, a group of stay-at-home moms, groups in organizations, etc. we encourage deep participation, intimate conversations and a focus on individual result-oriented approaches for every member of the group.
Our Organizing philosophy is somewhat non-traditional. We've adopted a very holistic approach to solving the problems of disorganization. When we organize clients, the main goal is to enhance their performance, maximize their outcome and ultimately improve their overall quality of life.
With our Lifestyle Organizing Solutions, we are helping our Clients get an increased return on life. If personal development, self-actualization, and life harmony are a huge part of your lifestyle goals, we're here for you.
 Do you desire to get back some of your most valuable asset… time?
We offer lifestyle assistance by helping you tick some important tasks off your to-do list. Our Lifestyle Organizing Consultants can assist you and your family with a number of lifestyle tasks. Our assistance covers anything from everyday activities to special activities such as scheduling your appointments, planning your events, scheduling your travel, managing your estate, overseeing your home maintenance, etc.
Our LOS can also be complemented with our Residential Organizing Solutions (ROS) which include relocation organizing, custom home organizing solutions, home concept design and planning. etc. We'll provide any lifestyle help you need so you can find time to do more of the things that add value to you.
Here are some of the features of the LOS by JessylsCharm :
In-Person/Virtual Coaching Sessions.
Email/Skype/Phone Support.
Lifestyle Organizing 

S

olutions (LOS) Assessments & Debriefings.
Lifestyle Organizing 

S

olutions (LOS) Fixes such as:
Appointments/Travel/Meal Scheduling
Event Planning
Other personalized lifestyle organizing needs.
Lifestyle 

O

rganization System with tools for:
Budget/Priority/Goal/Task Organization
Schedules/Time/Inventory Management
Etc.
For example, when we coach families, we design Family Lifestyle Organization Systems (FLOS) with customized calendars, planners, schedules alongside other organizing and productivity resources that accommodate the priority/task/time/inventory management needs of family members, amongst other solutions.
We also provide some lifestyle fixes in the form of concierge services. We help our clients with activities such as appointments scheduling, meal scheduling, event planning, travel scheduling, estate management, etc.
LOS by JessylsCharm Packages