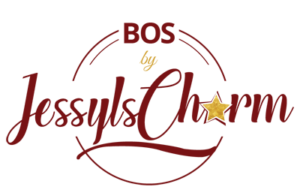 OUR BUSINESS ORGANIZING SOLUTIONS INCLUDE:
Specialized Business Consultation

Workspace/Equipment Organizing

Paper/Digital Information Management
Businesses, especially growing businesses need to understand how to define operational structure, establish organizational capabilities, improve efficiency, minimize cost, maximize profit and accelerate growth. At JessylsCharm, our Specialized Business Consultants help Entrepreneurs, Large and Small Business Owners, Business Managers, Company Executives, etc understand and implement activities that will help the business, its owners and its employees stay organized, productive and profitable. We consult in the areas of structural functionality, technology management, marketing strategies, performance reviews and growth strategies.
An efficiency-enhancing, emotionally-appealing and a creatively adaptive workplace is the smartest economic investment any company in the 21st century can make.  When designing and organizing a business or workspace, attention to details and the application of a workspace organizing system like The JessylsCharm System aka The 4-10-10-10 System is important for determining workspace concept design and planning, effective arrangement of workplace furniture, equipment and all the other supplies needed in the space.  Our job entails, firstly, determining the kind of workspace furniture, structure, and systems needed and then evaluating the entire workspace layout based on the needs and goals of its users. Secondly, providing the most efficient use of the same while applying the principles of safety, accessibility, order, and control to achieve the optimal functioning of every single individual in the workspace.  Our Business Organizing Solutions have been proven by our clients to enhance production output, decrease cost, reduce workplace hazards and improve the bottom line. The guaranteed result is a productive workplace and a profitable business.
Paper clutter is a common workplace challenge that breeds inefficiency, redundancy and resource drain. Documents/records organization is very important for the smooth and productive running of businesses whether is for the short term or long term. For the support of daily workflow and preservation of paperwork, we help clients clearly define and implement an efficient filing system, a well-structured records retention policy and a proper archiving policy/schedule.
Some businesses think that just digitalizing paper documents make for information efficiency but the truth is, some businesses are now having to deal with digital clutter. Databases, computer files, electronic data and all forms of digital information need proper management to ensure information categorization, information purging, information protection, data accuracy, data security and data consistency. Our services help clients create and implement the various levels of an effective workplace organizational system for their paper/digital information.
A regularly reviewed organized workflow process is vital to business sustainability and growth.  Businesses need to make sure that the processes involved in the creation of products or the delivery of services are properly designed, clearly defined, accurately documented, precisely described and effectively directed. If a business lacks a well-documented process of its operations; if supervisors and employees cannot correctly explain an entire production process and if there are inappropriate inventory levels to mention but a few, the business is in need of our services. We help our clients streamline processes, maximize the use of resources, create smooth and consistent work functions and packages,  so they can focus on value creation.
Good project organization entails appropriate planning, time management, risk management and efficient delivery. With the right tools and systems, we will help you assess your project goals and expectations, determine the required resources, set the budget, define your project outcome, monitor performance and ensure delivery because we are a Professional Organizing and Productivity Solutions Company whose goal is to help you maximize resources, reduce cost and boost productivity while achieving the desired outcome.
BOS by JessylsCharm Packages