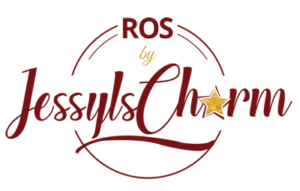 Residential Organizing Solutions (ROS) by JessylsCharm
| Solution | Rate | |
| --- | --- | --- |
| ROS Needs Assessment | *Complimentary | |
| ROS by JessylsCharm Hands-On (1-2 Person Team) | $65 Per Hour | |
| ROS by JessylsCharm Hands-On (3-4 Person Team) | $105 Per hour | |
| ROS by JessylsCharm Virtual | $45 Per Hour | |
| Products Purchasing Services | 5% Of Purchase price | |
| Donations Pick-up & Drop-off | $30 Per Hour | |
ROS by JessylsCharm Packages
| Package Type | Sessions | Price | Discount | |
| --- | --- | --- | --- | --- |
| Boost | 2 Sessions | $487 | 6% (Save $33) | |
| Bloom | 4 Sessions | $946 | 9% (Save $94) | |
| Sparkle | 8 Sessions | $1,830 | 12% (Save $250) | |
| Soar | 16 Sessions | $3,536 | 15% (Save $624) | |
ROS by JessylsCharm Fixes
| ROS Fix Type | Rate Range | |
| --- | --- | --- |
| Closet Fix (1 Closet Organizing) | $500 - $1,000 | |
| Kitchen Fix (1 Home Kitchen Organizing) | $500 - $1,000 | |
| Kiddies Fix (1 Kid's Bedroom Organizing) | $500 - $1,000 | |
ROS by JessylsCharm Package and Fix Features:
ROS by JessylsCharm Package is 4 hours per Session.
ROS Package Sessions cover the general organizing of all areas of the home including home paperwork and other related residential organizing needs using the JessylsCharm System.
ROS by JessylsCharm Fixes prices will be determined based on the size (small, medium or large) in square footage and condition of the specific space.
ROS by JessylsCharm Packages include the JessylsCharm Residential Organization System with tools for the organization of the different areas and items in the home.
Note:
*ROS Assessment is complimentary but terms and conditions apply.
*Travel Cost (travel time/accommodation charges) will apply to clients outside Ottawa, Ontario.
*The ROS by JessylsCharm Virtual includes a detailed organizing plan, implementation guide, shopping list and virtual support (phone, email & Skype). Clients can complement this solution with the Products Purchasing Services.
*The JessylsCharm System aka the 4-10-10-10 System is Our 4-Step Organizing Approach, 10 Basic Organizing Systems, 10-Step Organizing Procedure and 10 Organizing Principles.
*ROS Packages and Fixes do not include product purchasing and pick-up/drop-off services.
*ROS Packages are valid for only 6 months from the time of purchase.
*Clients can decide to personally purchase their organizing products for any of our ROS Services based on the approved project plan.
*Clients can choose between either of the ROS by JessylsCharm Hands-On options depending on their expected project delivery time or personal preference.
*100% upfront payment is required for all Packages and Fixes. Minimum booking of 4 Hours is required as down payment for the ROS by JessylsCharm hourly rates.
*Donations pick-up & drop-off will be complimentary for items in not more than 3 small/medium boxes. Boxes must be size 18x18x16" (LengthxWidthxHeigtht) or less. For more/larger items, hourly rates will apply.
*Returning clients also get 10% off original rates.
Email solutions@jessylscharm.com or call +1 (613) 875-3799 for further inquiries and to discuss our service rates.