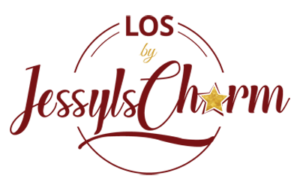 Lifestyle Organizing Solutions (LOS) by JessylsCharm
| Solution | Rates | |
| --- | --- | --- |
| Initial Consultation/Assessment (In-Person/Phone) | Free | |
| LOS by JessylsCharm One-on-one Coaching (I Person) | $55 Per Hour | |
| LOS by JessylsCharm Group Coaching (2-5 Persons) | $105 Per Hour | |
| LOS by JessylsCharm Group Coaching (6-10 Persons) | $165 Per Hour | |
| LOS by JessylsCharm Family Coaching | $115 Per Hour | |
LOS by JessylsCharm Packages
| Package Type | Person/Group | Price | Discount | |
| --- | --- | --- | --- | --- |
| Folk | 1 Person | $395 | 5% (Save 45) | |
| Friends | 2-5 Persons | $756 | 10% (Save $84) | |
| Flock | 6-10 Persons | $1,122 | 15% (Save $198) | |
| Family | 1 Family | $782 | 15% (Save $138) | |
LOS by JessylsCharm Package Features:
Scheduled email/skype support (5 days a week)
Scheduled Weekly calls (unlimited)
4 Sessions of 2 Hours each In-Person/Virtual Coaching
Lifestyle Organizing Solutions (LOS) Assessments & Debriefings.
Lifestyle Organizing Solutions (LOS) Fixes such as:
Activities/Appointments/Meal Scheduling
Event planning
Other personalized lifestyle organizing needs.
Lifestyle Organization System with tools for:
Budget/Priority/Goal/Task Organization.
Schedule/Time/Inventory Management.
Etc.
Note:
*In-person free consultation only for Ottawa Clients.
*Travel Cost (travel time/accommodation charges) will apply to clients outside Ottawa, Ontario.
*Minimum booking of 4 Hours.
*LOS Packages are valid for only 6 months from the time of purchase.
*LOS by JessylsCharm Coaching involves in-person or virtual coaching sessions based on the number of hours booked.
*The full LOS by JessylsCharm Coaching Package Features are for all coaching packages and hourly rates (8 hrs/above).
*Email/skype support and weekly calls are available only during business hours.
*100% upfront payment is required for all Packages. Minimum of 4 Hours is required as down payment for the LOS by JessylsCharm hourly rates.
* LOS by JessylsCharm Family Coaching/Family Package applies to families of not more than 5 members and kids must be 10 years and younger. For older kids, any of the LOS by JessylsCharm Group Packages will be recommended.
*Returning clients also get 10% off original rates.
Email solutions@jessylscharm.com or call +1 (613) 875-3799 for further inquiries and to discuss our service rates.