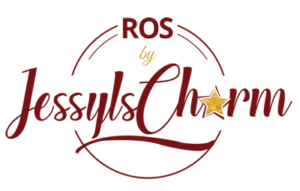 OUR RESIDENTIAL ORGANIZING SOLUTIONS INCLUDE:
Your home should be emotionally and physically appealing to you.
We help homeowners create their desired beautiful spaces for living in, working from home and/or for selling. First, we carry out a space design, re-design or staging consultation with clients to determine their design needs, challenges and expectations. Our job entails space planning, space designing/re-designing, wall colors/flooring/furniture/window treatments/lighting/decorating accessory selections, storage and custom organizing solutions.
Our goal is to transform the space and make it as appealing and upgraded as possible to give the client the best living experience or a good return on investment for their home. We also work with home builders and realtors. Trust a Professional Organizing Company like us to add that extra touch of professional arrangement and order while applying principles such as ergonomics, eco-friendliness, etc. to your residential space.
BENEFITS:
• Professional service
• Affordable home makeovers
• A more organized and better-designed home
• Expert advise and assistance
Moving has never been easier because we are equipped to & passionate about helping you.
Have you ever experienced the rigors and hassles associated with moving from one location to another? There are several reasons why it may become pertinent for a house, business or office to be moved to a new location. But, when such a need arises, it usually comes with a number of associated problems and tasks that can be time and energy demanding such as having to sort, pack and box, move, unpack and rearrange goods and items at the new location.
With JessylsCharm relocation Organising Services you do not have to bother anymore. Our team of movers will handle the task for you. Using a skillful catalogue system, we coordinate and pack boxes and oversee movers as contents are unloaded into the new space.
We organize both private and corporate moves.
BENEFITS:
• Professional handling
• Expert advise and assistance
• Affordable cost
• Less mental stress
Maximize every inch of your space and improve your efficiency.
Storage facilities in the home are very clutter-prone spaces. We help homeowners analyze their storage spaces to determine the optimal utilization of the space and recommend changes that would allow for storage capabilities.
JessylsCharm will help you sort, stack, store, systematize and arrange any kind of items in your storage facility with the right storage systems.
BENEFITS:
• Increased productivity
• Proper management of wares/ease of retrieval
• Proper time management
• Easy coordination of details
• Efficient utilization of storage space
• Logical arrangement
Feel like a Pro in your own very organized kitchen space.
We know the kitchen is the hardest working room in a house that is why we create a system that allows home users access their daily supplies, manage their kitchen resources and easily re-stock their pantries when necessary.
The benefits of an organized kitchen cannot be underestimated. Without an organized kitchen/pantry, you may suffer difficulty in deciding and preparing meals, wastage of unused supplies due to poor arrangements or running out of stock unnoticed. JessylsCharm is a family friendly company, hence the provision of a service that brings joy and relief to the working mom, stay-at-home mom or home chef.
BENEFITS:
• A smoothly running household
• Easy access to supplies
• An inviting and comfortable cooking space
• Affordable storage solution for all kitchen sizes
Bring the closet of your dreams to life and start your day on a right note.
We help our clients deal with the cost of closet clutter. This service is great for people who live on the go. The answer is not always getting more clothes, the answer most times lies in getting a more organized wardrobe; that's where we come in.
Your ability to open your wardrobe and get dressed quickly to meet an appointment is one necessary advantage in this world where everyone seems to be moving in the fast lane.
Dressing quickly is however usually hampered by your having to look for your clean socks, blue shirt, that pink camisole or strapless bra, the belt that goes with your Gucci bag or scarf and one thing or the other. In many cases, the closet can be the biggest culprit of the money- sucking phenomenon.
BENEFITS:
• Saves money, time and energy
• Eliminates dressing depression
• Boosts self-esteem
• Makes for easy inventory-taking
• Enjoy a classy & orderly closet
Kids love organized spaces too!
An organized kids room helps children develop organizational traits that help them far into adulthood. It helps in curbing the effect that clutter, confusion and chaos can have on kids. It helps them understand that everything has a proper place and allows them to assume responsibility for keeping their own space in order.
We will help you plan, set up and organize your kid's bedroom, closets and playrooms that fit their individual needs and that is sustainable.
BENEFITS:
• Custom-tailored organizing systems
• Organizing structures and systems that encourage child participation
• An enjoyable kid's bedroom experience for both kids & their parents.
• Cost-effective and sustainable organizing solutions
Does your bedroom feel like your sanctuary?
Did you know that a chaotic bedroom can affect a person's physical and mental health? In addition, it can affect relationships as well.
In assessing your bedroom organization needs, we will touch on all the areas of your bedroom space because no detail will be overlooked. It is important that the planning and design process of your bedroom involves both space design and space organization basics.
BENEFITS:
• Step by step detail of bedroom organization
• Easy to maintain organizing systems
• Better relaxation and reduced stress levels
• An impressive and delightful bedroom
Smart and Strategic Residential Organizing Solutions for you.
We are not your average Organizing Solutions Company. There's a formula for every solution we provide and there are Residential Organizing Professionals who bring their expertise and experience to serve our clients. The JessylsCharm System aka The 4-10-10-10 System helps us deliver smart and strategic solutions to our clients. Our ROS is summed up in ensuring an improvement of the different areas of your home and ultimately, your life. A well-organized home has numerous advantages such as the improved general well-being of the occupants, reduction of potential home hazards, efficient home functioning, reduced stress levels, an enabling environment for productivity and growth, etc.
We'll work with you when you are building a new home, remodeling your home, selling your home or when you need to get rid of clutter and chaos and improve the efficiency and appeal of your home. Let's help you enjoy your environment, minimize stress, save time,  save money and improve your general well being.
ROS by JessylsCharm Packages