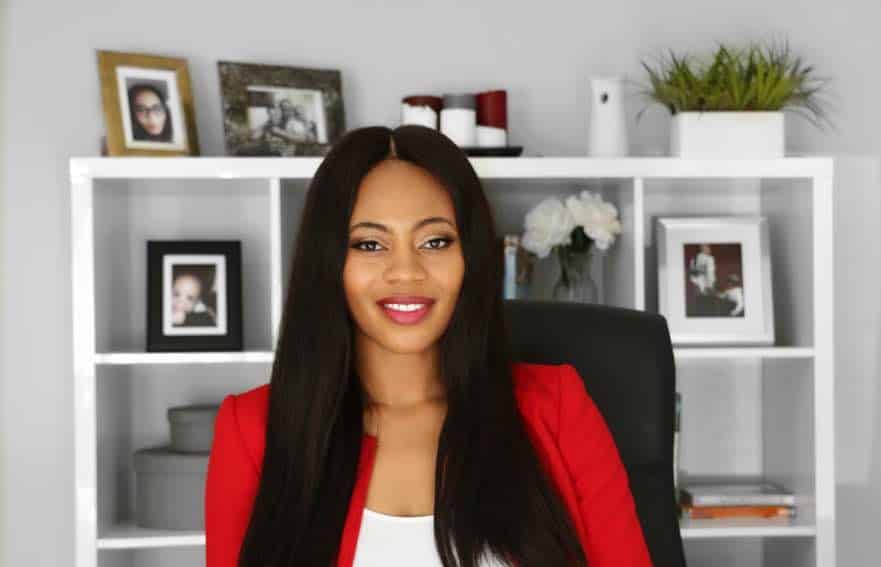 Jesmine Onyeukwu is a passionate Organizing and Productivity Consultant and Coach, popularly known among her friends as "The Organizing Queen". Also known for her knack for order, attention to details, creative ability, extraordinary interpersonal attributes and amazing customer relationship, Jesmine always strives for excellence and professionalism. She says "I love organizing because it comes naturally to me. I've been an Organizer as far back as I can remember inasmuch as I started the business of Professional Organizing in 2011…"
She continues "Organizing is more than a profession or business to me; it's a calling. A calling that has transformed and continues to improve my life and one that has also given me the opportunity to help others experience the benefits of an improved life. Organizing is a life skill that everyone needs. Navigating through life whether at home, at work, emotionally or mentally becomes effortless with the right application of organizing/productivity skills and principles…"
Jesmine is Nigeria's Premier Professional Organizer now resident in Canada. As a pioneer of the Professional Organizing industry in Nigeria, she founded the JessylsCharm brand in 2011. Jesmine is also the first Nigerian Professional Organizer to join NAPO (National Association Of Professional Organizers), the Organizing authority in the US. As a result of her passion for and commitment to the industry, she was able to conquer the challenges of starting out in a new field and JessylsCharm was able to break into the Nigeria market. She served both residential and business clients, coached a number of individuals and landed some speaking engagements.
She has a degree in Economics, is an Oracle Certified Professional Database Administrator and an IAP Career College Certified Professional Organizer. She worked with the government, taught in the classroom and had a stint in insurance brokerage before answering the call of entrepreneurship. She has had affiliations with POC (Professional Organizers in Canada).
Jesmine's core values are excellence, efficiency, leadership and innovation which are evident in her work impact and vision for her organization. Jesmine's strong belief in the benefits of the concept of organizing and her passion for the industry is expressed through outstanding customer service, research and constant learning.  She is also passionate about youth empowerment and quality education and currently provides mentorship for the young people in her local community.
As an avid lifestyle writer, Jesmine has contributed to some of Nigeria's prominent lifestyle print and online magazines – TW magazine and Bella Naija. She has also been featured in the Guardian's Sunday spotlight and the Guardian Life Magazine.
In regards to giving back to the community, Jesmine's desire to change the world one organized person at a time is evident. In the fall of 2013, She founded an initiative called the GO-SO Initiative. A platform that JessylsCharm uses to provide education and support in getting people organized and productive. Her team takes the message of organizing to schools, churches, hospitals and other organizations with the aim of enlightening the public on the devastating effects of disorganization and empowering them with the right tools for reclaiming their effectiveness.
As a result of her enthusiasm for the field of Organizing/Productivity and her innovative ideas, Jesmine recently founded and is the Principal Instructor of The Organizing Academy, an Education, Intelligence and Community Platform for Organizing and Productivity Professionals, Students and Enthusiasts.
Jesmine is happily married and blessed with three kids. She is a Christian, health/fitness enthusiast and music lover. As a matter of fact, she's been singing in the choir since she was a kid. She wants to try out professional photography someday. To this end, she has taken a crash course in photography. She has a flair for teaching; she thinks she could talk to save her life.
You can connect with Jesmine on her social media handles: